preventive
An oral exam is performed on both new and existing patients to determine their dental and health status. New patients receive a more comprehensive exam that includes x-rays and checks for gum and bone disease, systemic disorders and oral cancer. A more routine exam is done for existing patients to see if there have been any changes in health since their last visit. In order to look for gum disease, the gum tissue is measured with a small ruler to measure the pocket depth between the tooth and connective tissue. A measurement of over 4mm could indicate disease or infection. Gum disease can develop easier in deeper pockets due to the extent that plaque collects in these deep pockets. If the oral exam reveals the need for tooth scaling or root planing, these services are performed in lieu of or in addition to the routine cleaning.
A comprehensive treatment plan is a thorough exam done by Dr. Zayas in which he goes tooth by tooth and evaluate, diagnosis, and recommends adequate treatment. Patient will be presented with a treatment plan with detailed information of all procedures the doctor recommends as well as the cost of the treatment.
During a comprehensive periodontal exam your gum tissue is measured with a fine instrument ruler to calibrate in millimeters pocket depth between the tooth and the connective tissue around the tooth. Pockets measuring 4, 5, 6 millimeters and above is cause for concern and requires immediate attention. The deeper the pocket, the greater the extent of plaque bacteria and infection in the gums.
Proper brushing of teeth can be done in three steps:

1) Brush teeth gently using a circular motion along the outside and inside of the tooth surface while holding the brush at a 45 degree angle.

2) Make sure to brush each tooth individually and to use the front half of the brush in a circular motion vertically behind the front teeth.

3) Place the brush against the top of your teeth use a gentle back-and-forth motion to brush. After brushing all your teeth be sure to brush your tongue in order to remove odor-producing bacteria.
In order to floss properly, begin by taking approximately 18 inches of floss and winding one end a few times around your middle finger. Leave approximately 6 inches of floss between your hands and wrap the opposite end of the floss around your other middle finger once. Put the floss between your thumbs and index fingers and hold tightly.

As you insert the floss between your teeth using a gentle rubbing motion, curve the floss in the shape of a C once it reaches the gum line. Move the floss up and down against the side of the tooth in a gentle manner, making sure you work the floss into the adjacent tooth before moving onto the next space. Before you move onto the next space, wind a little floss around your middle finger in order to get a new section of floss to work into your gums.
Plaque is essentially the start of gum disease problems. Plaque is a build-up from bacteria in the mouth and particles from the foods you eat every day.
Once sugars are introduced to plaque, it turns into a tooth eating acid that sits just above the gum line. If regular oral care isn't standard, the acid will start eating at the teeth producing cavities and the plaque can cause gum disease.
Plaque that is allowed to sit for a prolonged period of time can cause cavities, gingivitis, and other problems in your mouth. If it's left longer than that, serious dental procedures may be required to restore your decaying smile.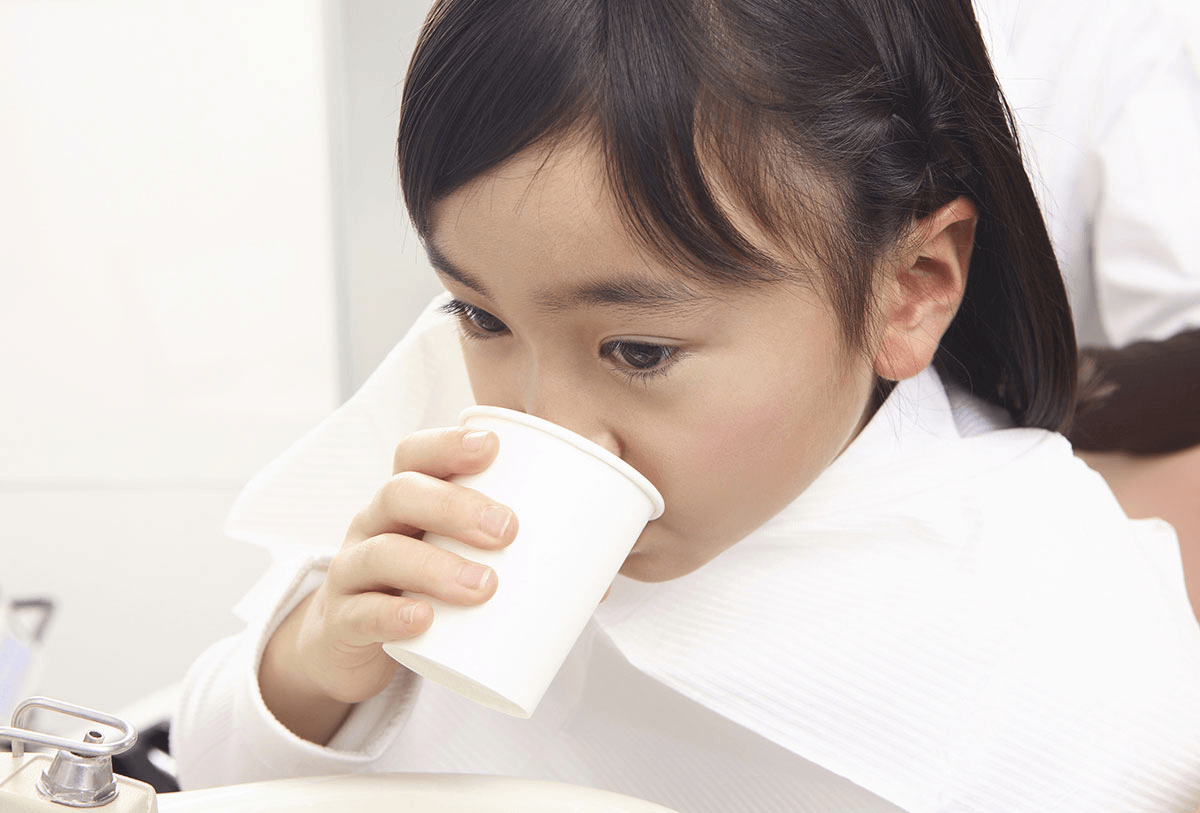 Fluoride is an important part of healthy tooth development and will help prevent cavities.

Fluoride can provide protection from tooth decay in a couple ways:
1) It helps to strengthen the tooth's enamel so it can repel the acid that is formed by plaque.
2) Teeth that have been damaged by plaque can repair and re-mineralize themselves with the help of fluoride.

Fluoride is incapable of repairing already formed cavities, but it does assist in reversing low levels of tooth decay and helps in preventing new cavities from forming.
Fluoride varnish is a highly concentrated form of fluoride which is applied to the tooth's surface as a type of topical fluoride therapy. It is not a permanent varnish but due to its adherent nature it is able to stay in contact with the tooth surface for several hours. It may be applied to the enamel of the tooth and can be used to help prevent decay, remineralize the tooth surface and to treat dentine hypersensitivity.
Dr. Zayas treats children. One of the best ways to keep a child cavity free is with proper home care instruction and with sealants. Sealants have been proven to prevent cavities but they do not replace proper hygiene. Ask Dr. Zayas, your dentist in Miami Springs if sealants are right for your child.